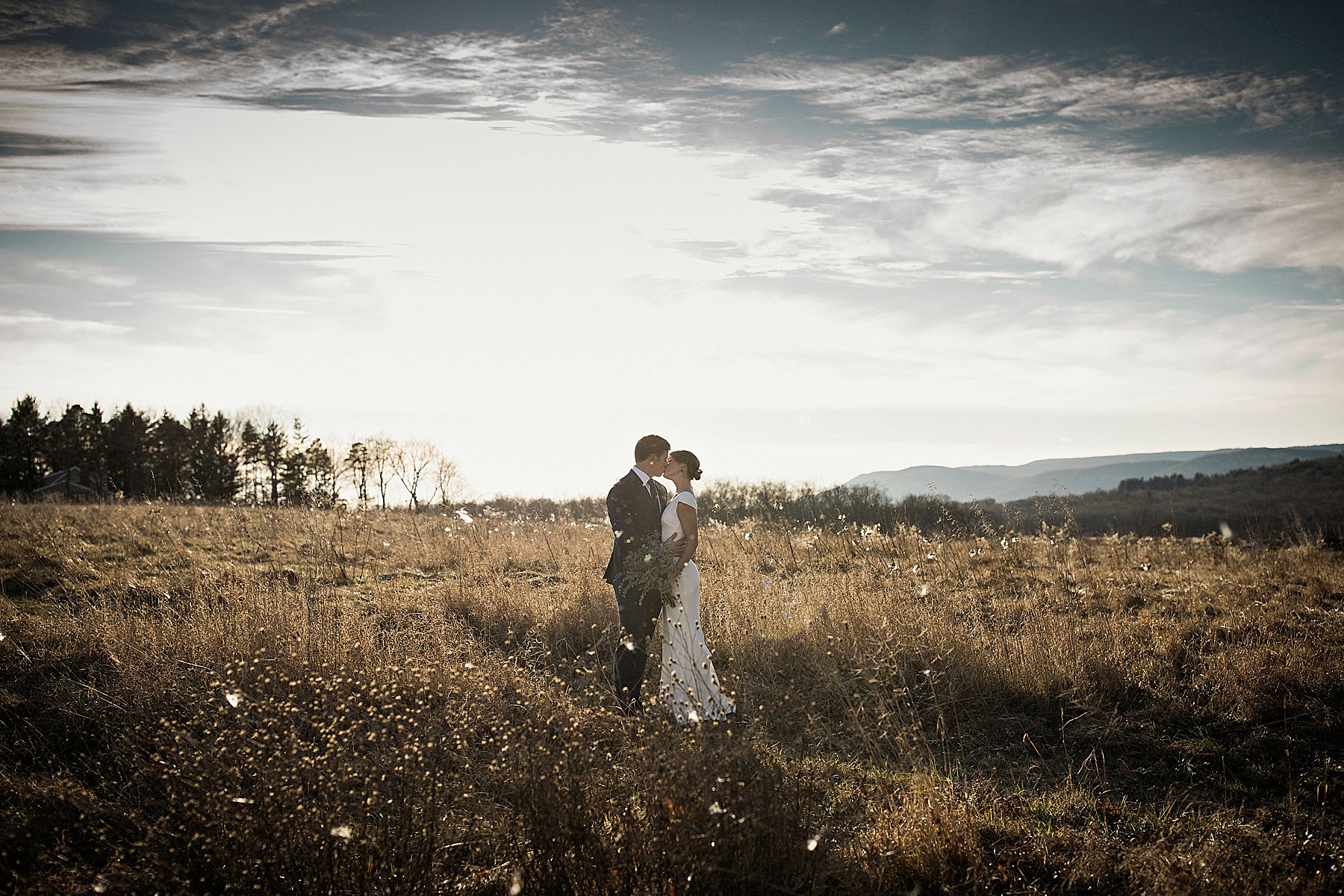 Leslie and Hayden caught the last of the autumn colors in Mohonk Preserve for their elopement. It was the perfect place for these two avid hikers and adventurers. Their love was born in the mountains, on camping and rock climbing trips, and we couldn't think of a better place for them to tie the knot than in front of the Catskills.
But first, we captured the last of the sunshine for some portraits. We love this area right outside of New Paltz year-round, but the quality of the light in late fall is so stunning. Almost as stunning as these two. Leslie and Hayden and their love outshone the ridge, which says a lot.
Michele's ceremony told their love story, detailing their mountain adventures and long-distance romance before their ring exchange.
"Take these moments to put your love into the ring. Let us close our eyes for a moment and deliver this feeling within. Let's let it occupy a place in your hearts. A place you can visit when we need a lift or reminder of what matters, of how much love there is in this world, and how with the power of love, the power of this love that you two have, there is so much that can be accomplished."
They closed their ceremony with handfasting, but before that, read from their vows. As Michele puts it, "Our words are our way to speak to every cell in each other's bodies.". Hearing them pledge themselves to each other in their own words was so special.
As the sun sunk below the mountain line, these two sealed their marriage with a kiss. It was so gorgeous, so we took a few more moments to capture their newlywed bliss in this magical, momentous place. We're so happy we got to capture these two on their perfect moment in the mountains.