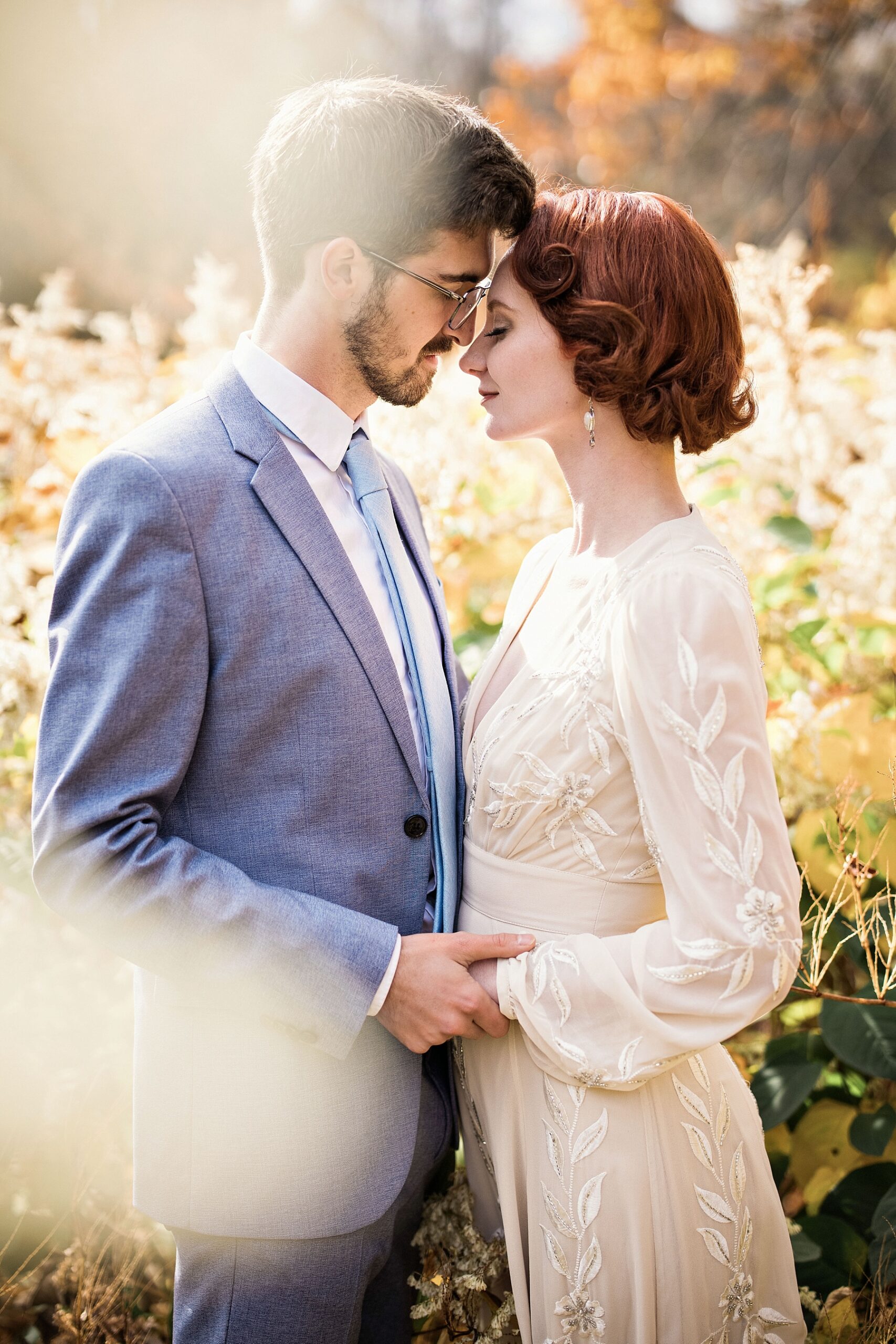 Amber and Elijah met in school, where they were brought together through their love of dance. Elijah needed a dancer for a production he was working on, and from the moment he met Amber, sparks flew. 
"On their first date, Amber and Elijah ran around the historic downtown like two kids, laughing and joking. Elijah took Amber to an old tree house where they sat for hours talking, souls completely laid bare. 

Elijah asked for a kiss. Amber said yes. 

It was perfect. The first kiss launched hundreds more, and in a few moments, they will have their first as husband and wife. 

One monumental moment was when these two were traveling across the country together, Elijah never tiring of Amber, always happy to be near her. One night, on stage, Elijah dipped her in front of 3,000 people and in that moment he knew he loved her."
Two years later, after a bigger wedding was canceled, they took the next step and eloped in the mountains in Shokan, NY. 
At an AirBNB nestled in the picturesque forests of the Catskills, these two declared their love in a ceremony officiated by Michele. Becks and our fabulous videographer, Joe, were there to capture the day – from getting ready inside to their ceremony and portraits out in the gorgeous fall foliage. As always, it was the little details that made the day, like Amber's choice to pair her delicate dress with Doc Martens, or their custom rope for the handfasting ceremony. And, most importantly, their sweet pup!
But of course, their love was center stage for their portraits. The newlywed bliss was palpable as they strolled – and danced! – through the gorgeous autumn colors. Here's to many more dances, smiles, and laughs for these two!