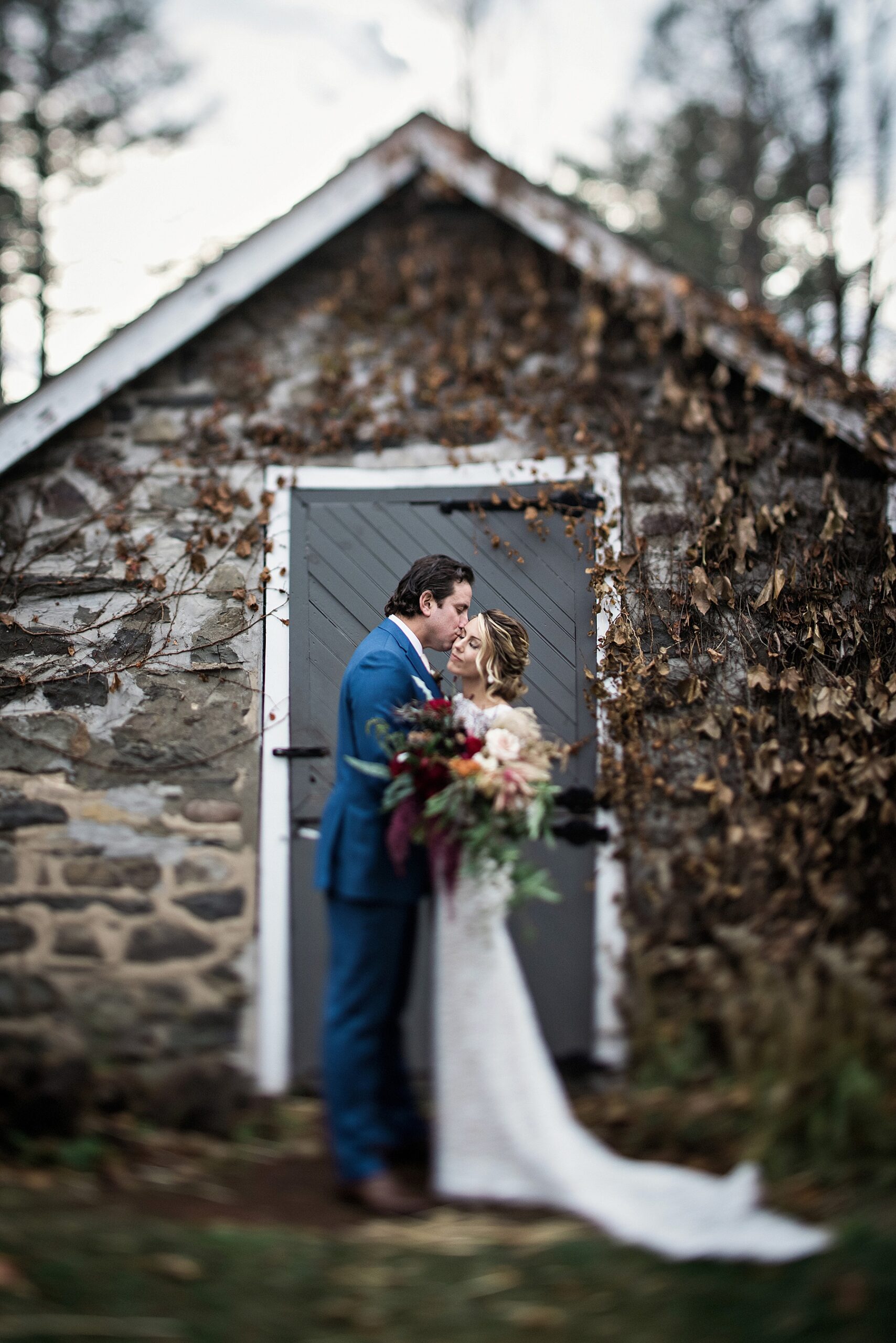 Corinne and Michael's love story started with a fall, when Corrine took a tumble down some stairs during their first date at a Knicks game. Michael helped her up nonchalantly, and Corinne was so impressed with how cool he played it, she agreed to another date the very next day.
These two love to hike and explore, so eloping upstate made perfect sense. After getting ready and snapping a few portraits at the Hasbrouck House, their intimate ceremony led them to yet another fall – Awosting Falls, where Michele married them in a ritual-filled ceremony. 
"Love is doing your favorite things together, like exploring new places, especially when Corinne navigates and Michael has an open mind. Your love is hiking, camping, spending time outdoors with Layla, golfing, playing tennis, and going to the beach. Your love is going to sporting events, comedy shows, cooking for one another, and of course, eating ice cream together.

When we immerse ourselves in the beauty of love, of those we love, everything feels possible. Marriage is your next step on this adventure we call life, and there is no doubt you two are on this journey with appreciation."
Awosting Falls is one of the most majestic spots in Minnewaska State Park, and Corinne and Michael made the most of the beautiful late fall day. After exchanging vows and rings with Michele right in front of the falls, they strolled with Becks and their beloved pup, Layla, for portraits. They even incorporated a couple of classic wedding traditions too, like stopping to cut the cake and pausing for a champagne toast. We love when couples adapt traditions to fit their own special day. And those gorgeous florals by Dark + Diamond – swoon!
Wishing these two so much love and happiness in their new chapter as a married couple!