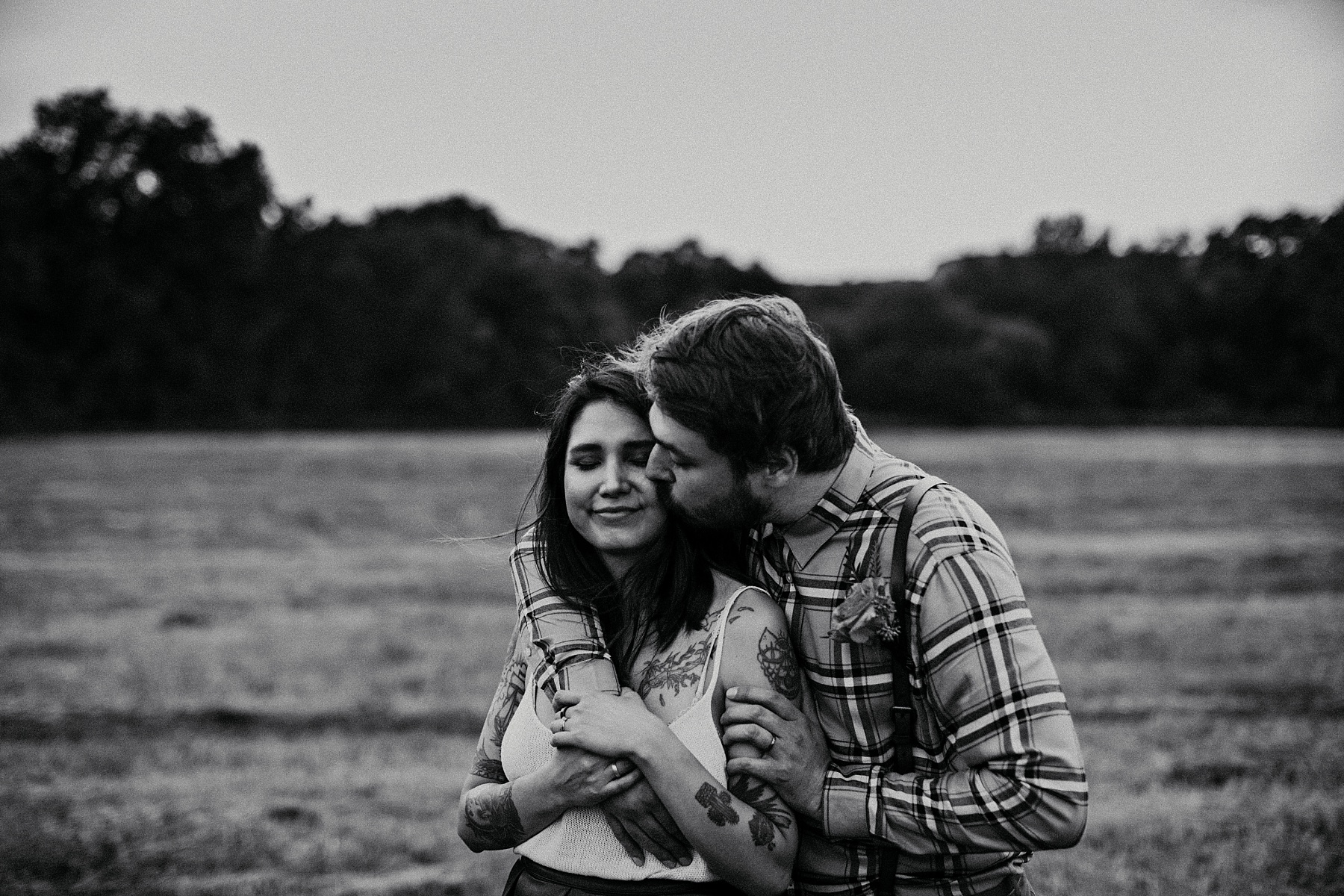 One of our favorite things about elopements is that they come in so many ways and shapes. Donna and Eric took a low-key approach to planning their union; just them and their adorable little one. They chose one of the Hudson Valley's hidden gems for their ceremony and portraits: the Nyquist Bird Sanctuary is located along the banks of the Wallkill River and it's especially gorgeous in the fall when these two tied the knot. 
Their ceremony was written by Michele and filled with personal details. They brought their own blankets from Donna's mother to stand on as they exchanged vows and to provide a spot for their little one to play and look on. One of the sweetest moments for us was watching Donna hold him while Michele performed the hand-fasting ceremony. The family they were building together was a central theme for Donna and Eric's ceremony, and seeing their child become part of the proceedings was so sweet.
"Love is doing your favorite things, the three of you, together. It's cozy Sunday mornings and watching movies, preparing meals together and ordering out. It's all the little moments that makes you pause and think how lucky you are to have each other. "
Afterward, we wandered some of the trails along the river, then headed out to the fields in the sanctuary for portraits. The autumn views of the Mohonk ridge are stunning this time of year, and these three looked perfectly at home in the fall landscape. We're wishing this gorgeous family all the love and happiness.