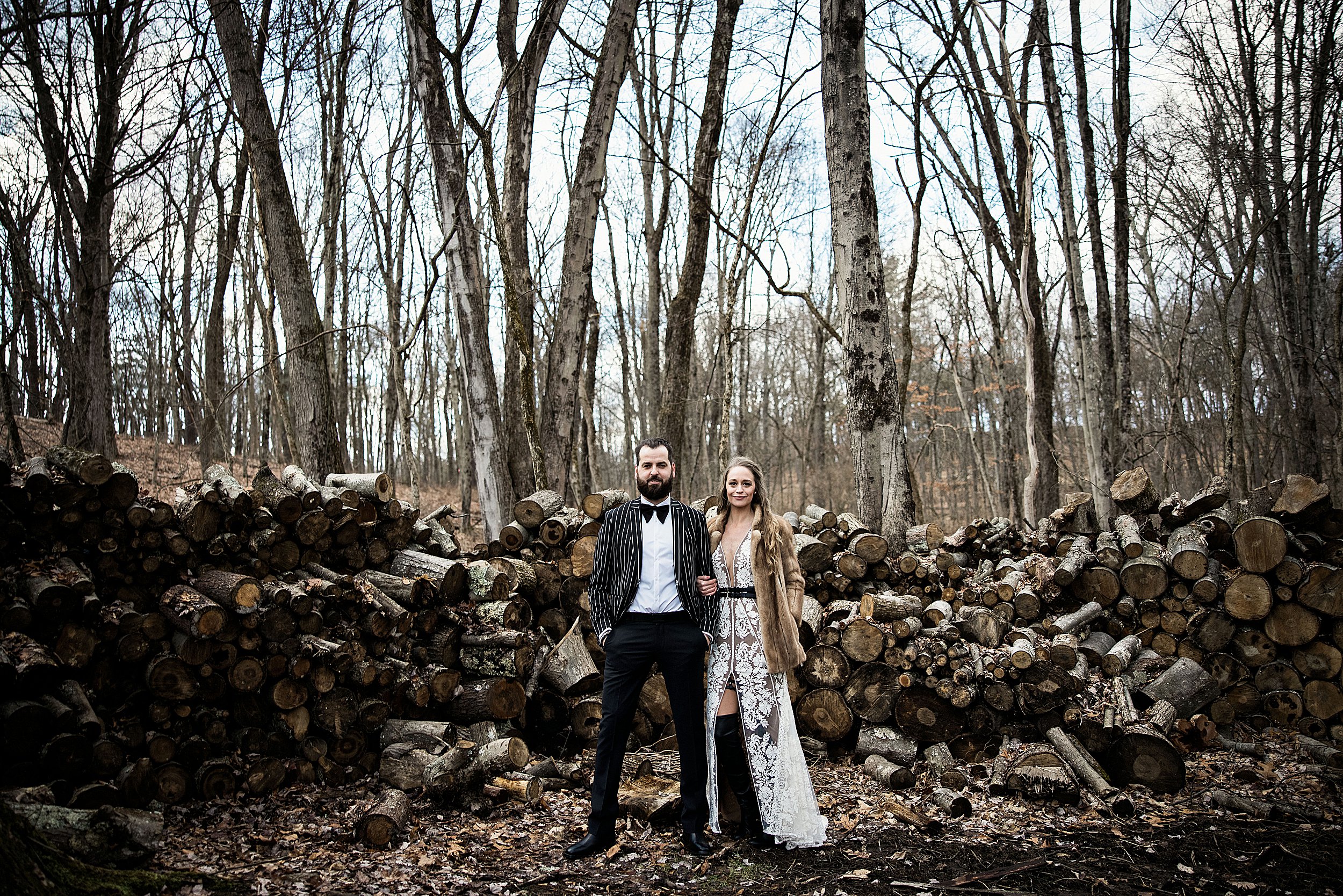 When you know, you know, and when Kara and Serkan met, they knew. It didn't matter that they were living on opposite ends of the east coast; after meeting just once while Serkan was visiting Miami where Kara was living, they both sensed the depth of their connection and talked every day even after Serkan had headed home to New Jersey. On their first official date a few weeks later, Serkan had the waiter at the restaurant write "Happy Anniversary" on a piece of cake because he knew that this was going to be a lifelong relationship.
Which brought them to early 2021, when they decided to get married in upstate New York. These two love and hike and explore, so a ceremony surrounded by nature was a perfect fit for their love. Becks and Michele met them at the Hasbrouck House, where Kara was just finishing up getting ready. Even the cool winter weather didn't deter these two from looking spectacular; can you believe Kara's dress and Serkan's suit?
After their first look and portraits around the grounds, Kara hopped on a tractor and headed to their ceremony location with a few of their loved ones in tow. In front of their favorite people, Michele guided them through their custom ceremony mixing her words with their own words about each other.
"Love, to Serkan, feels like comfort, motivation, and passion. Marriage, to Serkan, is his promise to you, Kara, to be the best man to you for your entire life.

Love, to Kara, feels like a safe space, a place of understanding and compassion. To Kara, marriage is a commitment to choose the other each and every day, to constantly make an effort to win the heart of the other even when you know it already lives within you."
After the knot was tied, some jubilant selfies were taken, the license was signed, and a paper lantern was released before continuing with the joyous festivities. Wishing these two rockstars so much love and happiness.