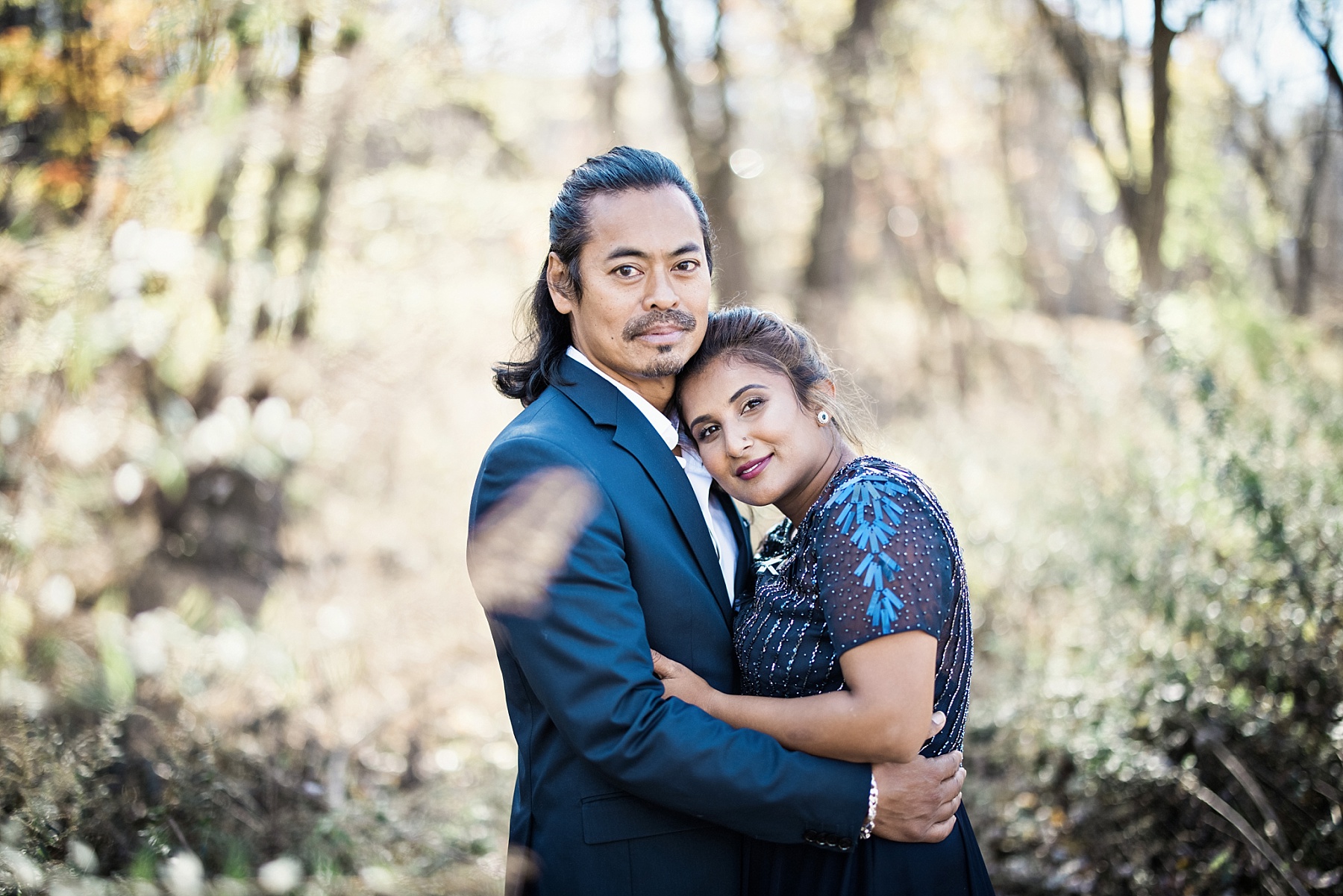 One of the best parts of working with locals like Becks and Michele is finding undiscovered spots. Sojourner Truth Park and the Rail Trail are right in the heart of New Paltz, but if you don't have someone familiar with the area to lead you off the beaten path a bit, you might miss all the gorgeousness there along the banks of the Wallkill River. 
So that's where we took Jeff and Shweta for their elopement. These two met in a job interview when Shweta moved from India to Brooklyn to join McCarren Tennis Center, where Jeff worked. From their very first dates, they knew there was something special between them. 
"On your first date — January 29, 2019 — you two went to a movie and it became clear there was so much between the two of you. Jeff recalls a day when the two of you were walking toward the water near the tennis center. He remembers looking over at you as you walked and talked and he realized how happy you made him, how you were so good for him, and that a love was simmering. He felt he had a real chance to be in a relationship with someone who could love all of him, just as he knew he could love all of you."
Michele's bespoke ceremony talked about their shared love of tennis (and other games and competitions), good food, and the ocean. They chose to incorporate a candle lighting ceremony to signify the joining of their lives and spirits. Then it was time to fast hands, seal it with a kiss, and of course, snap a selfie for the loved ones not there. Cheers to this gorgeous pair!